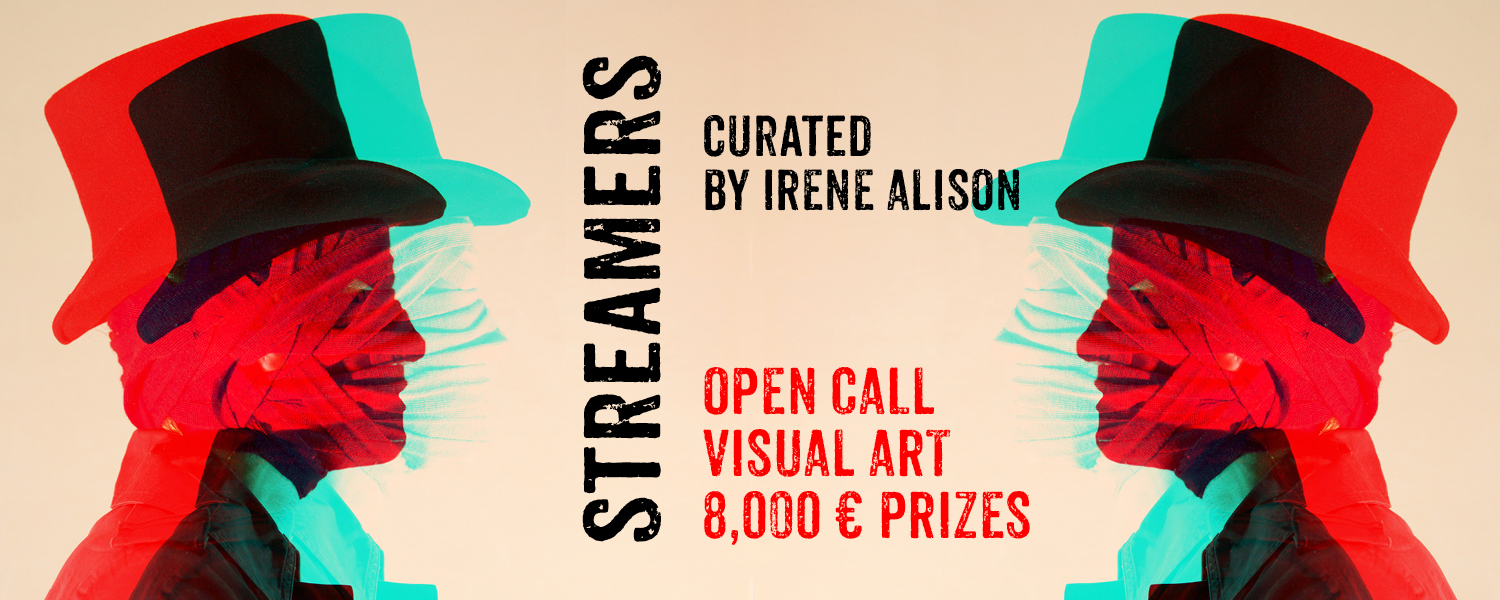 Streamers – final exhibition
Exhibition opening on friday April 21th at 6 p.m. at Officine Fotografiche Roma via Giuseppe Libetta, 1 – free entry. Yhe exhibitions is curated by Irene Alison. 
Exploration, introspection. A journey forward in time to guess the paths of the future, or back to preserve memories and nourish the roots. Participation, documentation, abstraction: different approaches to a visual story that often focuses on conflict, removal of collective memory, unresolved issues. Whether it is a wall, a war or a small and very personal fracture like a divorce.
How many functions can photography have today? How many different languages can it speak?
The group show Streamers, which brings together the work of ten finalists of the eponymous prize, is a short trajectory that touches on some points of contemporary visual discourse by offering the work of different photographers and artists. All works are held together by a common thread (at times, with daring jumps and points of departure), the idea that photography can be a tool to decode and metabolise the complexity of the passage of time and the world we live in.
These photographers, selected by the jury from among all prize participants for the quality of their work, were asked to share not only the result of their work's journey, but also the stages of its creative process, in an attempt to make Streamers an opportunity in which to reflect on the importance of building a project in an era of iconographic bulimia; on the different declinations and paths photography can take according to the content it is working with; on the progressive focus of the point of view of the context or concept at the centre of the story.
Through online accounts that candidates opened in Streamers' virtual space, we watched as photographers' projects took shape, we followed the thread of their visual thinking, we had the opportunity to rummage through their notes, to consult their maps, reconstruct the clues and inspirations through which they arrived at a certain interpretation and synthesis. We had the opportunity to evaluate their editing choices and their decisions to establish a hierarchy between images.
We tried to imagine a prize that was (for all) a possibility of confrontation and not only of judgment, drawing the boundaries of a playground in which to try – in contrast to the asphyxiating limits of lottery-style prizes – an opportunity to define themselves as artists or photographers and to put their work in perspective, providing a background, retracing a path, revealing the tests and errors, a necessary part of a work in progress.
In this last, exhibition stage of the prize, the group show wants to be an open space for dialogue between these very different entries, an attempt to find echoes in each others' works, differences, similarities and contrasts, to be processed and reprocessed freely: the thread that ties together these works is a hypothesis, a challenge, a thought that can be cut away or joined together again at pleasure.
Many of these projects are ongoing, are the beginnings of longer tales, stages of a journey that starts here, but that will end somewhere else: Streamers is therefore, an opportunity to discover them, get to know them, become passionate about their journeys and decide that it's worth keeping them in sight.