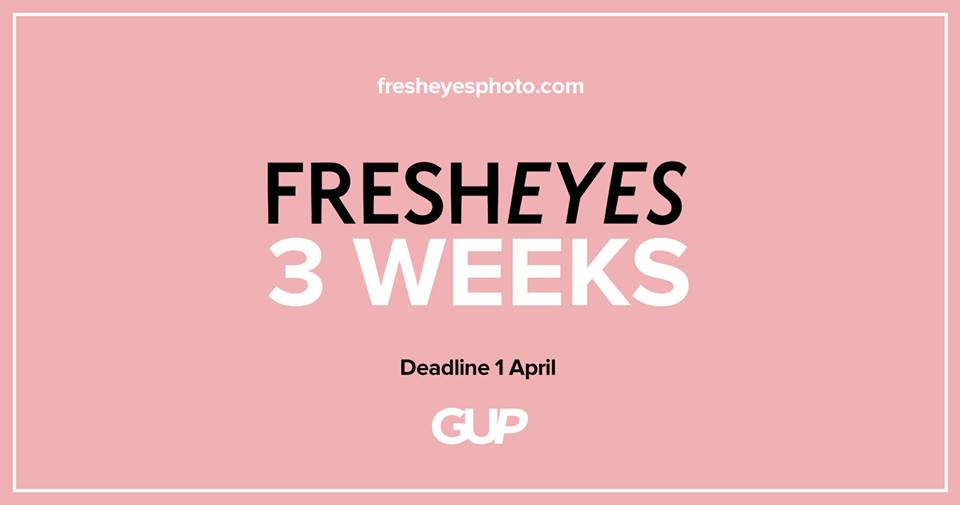 Open Call | Fresh eye
FRESH EYES
celebrates the best photography talents in Europe.
It is a book presenting the 100 greatest emerging photographers the continent has to offer.
FRESH EYES brings these new talents to the attention of galleries, museums, commercial and photography agencies, media companies and institutions working with imagery.
All emerging photographers born or based anywhere in Europe are welcome to apply.
After the deadline a jury of specialists consisting of Roy Kahmann (founder and owner of Kahmann Gallery, GUP magazine and Haute Photographie), Willemijn Van Der Zwaan (manager at Kahmann Gallery and a co-curator at Haute Photographie), Jorre Both (managing editor at GUP magazine and chief editor of Haute Photographie magazine), Charlotte Jansen (editor in chief at Elephant Magazine), Mirjam Cavegn (manager Bildhalle gallery) and Francesca Marani (photo editor of Vogue Italia and curator of Photo Vogue Festival) will go through all applications and select the best 100.
The chosen photographers will get a spot in the book (4 pages), receive 3 copies, and they will be presented as a young talent by GUP Magazine anywhere from internationally renowned museums to art galleries, curators, magazines and newspapers, photo agencies and other influential organisations.
In addition to this, some of them will be selected for:
HAUTE PHOTOGRAPHIE – Solo exhibition at photo fair Haute Photographie 2020;
GUP EDITORIAL AWARD – Full editorial presentation on the website of GUP Magazine;
NEW DAWN PAPER Instagram takeover.
The deadline is fixed for 1 April.