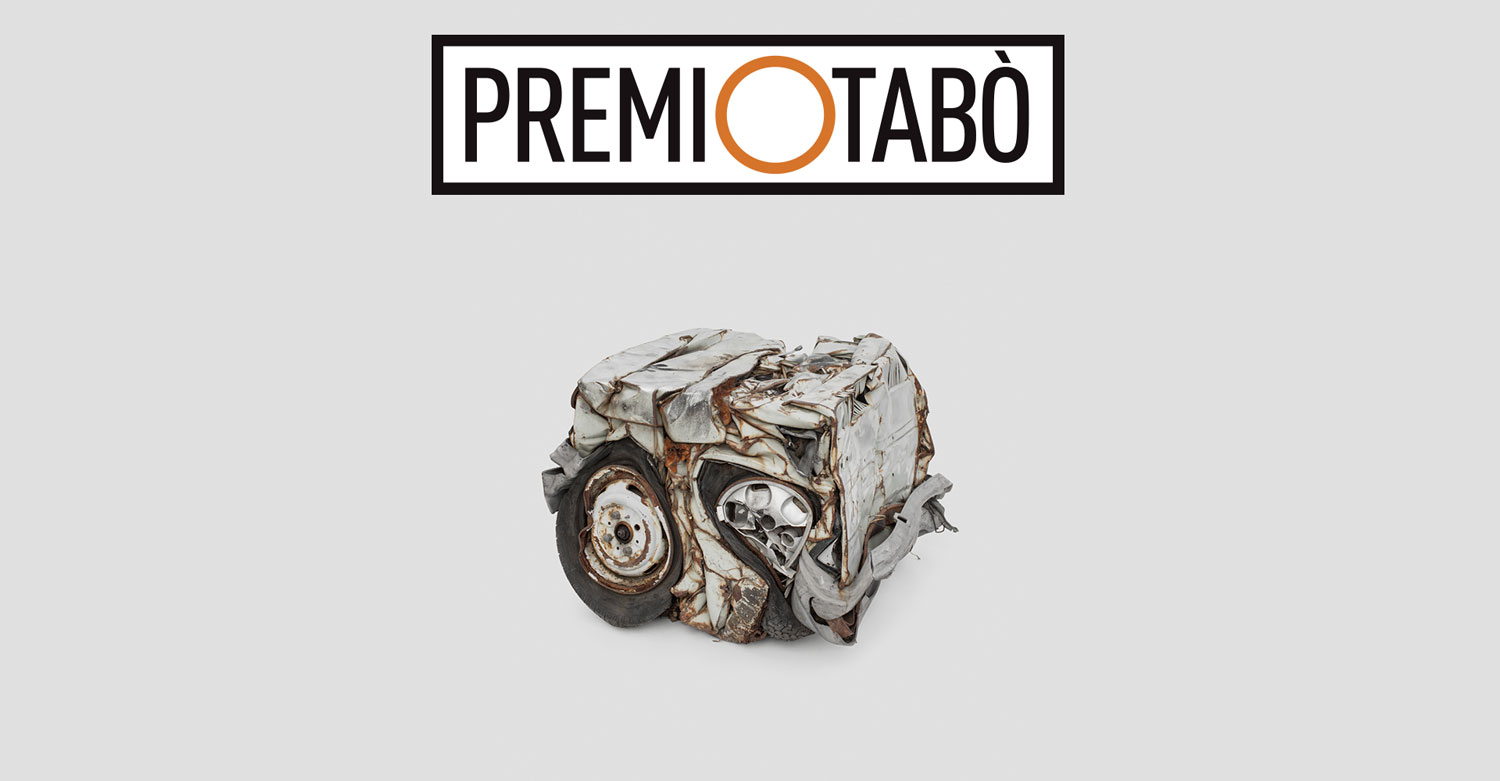 Open call
- Deadline April 30th -
Call for entries Tabò Prize
The Cultural Associations OFFICINE FOTOGRAFICHE ROMA and CONTROCHIAVE present the Ninth Edition of the Prize Giovanni Tabò. Established in 2009, this award is dedicated to the memory of the passionate photographer and organizer of FotoLeggendo, who died prematurely at the age of 44 years.
The contest, with no distinction between amateurs and professionals, is reserved for those under the age of 44 years (born after January 1st, 1973).
To participate in the selection, just send to Officine Fotografiche Roma via wetransfer a photographic portfolio, consisting of a maximum of 15 low-resolution JPEG files (the long side of 1200/1400 pixels). Only one entry per author will be accepted.
The portfolio must be submitted by Sunday, April 30, 2017.
All portfolios received on time, in compliance with the rules of the competition, will be screened by a selection jury who will choose two portfolios to be displayed in June at FotoLeggendo 2017. Between the two portfolios, Portfolio reviewers from the FotoLeggendo Prize 2017 will present the final winner with the Giovanni Tabò Award. The award ceremony will be held on Sunday, June 18, 2017, during the festival opening days. Further details on the FotoLeggendo program and the award will be announced on the event website www.fotoleggendo.it.
We strongly advise all participants to pay special attention to Rules, as failure to comply will result in exclusion from the competition. To this end, we anticipate what follows.
– The regulation requires the sending of low-resolution images, in JPEG format (long side approximately equal to 1200/1400 pixels) exclusively via WeTransfer at premiotabò@fotoleggendo.it.
– The images must be distinguished by a number corresponding to the place of the image in a sequential reading of the Portfolio (01.jpeg, 02.jpeg, …) and inserted in a folder marked only by the work title. A written supplement to the portfolio, named by the work title only, is not required, but recommended, as it may be useful to the Selection Committee during the examination. It is mandatory to send a short biography of the author, or authors in the case of groups. Do not send other materials such as movies, music videos, catalogs drafts, etc.
– It is mandatory to send the scanning of the signed participation form, as acceptance of the rules and processing of personal data, properly compiled; the scanning of an identification document stating the age of the applicant (of all applicants in the case of groups).
DOWLOAD THE RULES and THE FORM 
THE JURY
Claudio Corrivetti → Jury President, founder and director of Edizioni Postcart
Claudio Romanelli → Director of the Cultural Association Controchiave
Maurizio Valdarnini → Photographer and teacher
Alessandro Prinzivalle → Photographer and filmmaker, teacher
Daphne Tesei → teacher, photographer, expert in photo-editing techniques
Fiorenza Pinna → curator, book designer, teacher
Serena Meloni → head of the secretariat of FotoLeggendo
Laura Carnemolla → curator, collaborator of FotoLeggendo
Award supervisor: Alberto Placidoli.
Secretary:   +39 06  97274721
Website: www.officinefotografiche.org | www.fotoleggendo.it
Email: premiotabo@fotoleggendo.it